Student Testimonials
Thinking about studying abroad? Learn what current study abroad students have to say about studying abroad!
UNIVERSITY OF TEXAS AT DALLAS
TADURI SAI KIRAN
Abacus was very helpful and processed my application before the desired date of visa. Personalised attention was given by the education loan department. Abacus has helped me out extensively through a reasonable and useful solution of paying for my education in USA.
FAIRLEIGH DICKINSON UNIVERSITY
PERLA GEETHA MOUNICA
I am truly thankful to Abacus for their individual attention and support throughout the entire application process. Abacus has done a great job and I wish they continue the good work for years to come....
JAYADEEP PAMULAPTI
My heartfelt thanks to Abacus for guiding me throughout the entire process and for making my dream come true. Special thanks to my counsellor for being there whenever I needed her.
SAMALA JHANSI RANI
The counselling provided at Abacus is fantastic. The entire team is well trained and are available always. They were very helpful and patient with me throughout the process. I would like to wish the entire Abacus team all the very best......
NEW JERSEY INSTITUTE OF TECHNOLOGY
PABBATHI VENKAT KRISHNA ROHITH
My search for education in USA came to an end with the help of Abacus. Ever since it was just smooth sailing. The people were courteous and went out of their way to help me. The processing was fast and formalities simple.
UNIVERSITY OF TEXAS AT ARLINGTON
SHAIK JOHNNY BASHA
The University which I choose gave me a good scholarship & credits. It was reputed and also suited my budget. Actually Abacus helped me out at each and every point and also helped me for the visa process. Frankly speaking it was a very good experience with Abacus.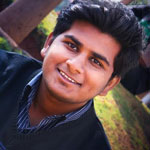 BOJJA GIRIDHAR REDDY
After visiting Abacus I got all information of USA. The counsellor was very friendly and cleared all my doubts. Right from my application to visas and accommodation I got all assistance in a thoroughly professional way. I would recommend Abacus to all my friends looking for studies in USA. All the best and keep up the good work.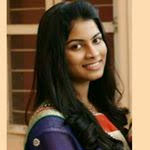 SARVA JHANSI
Your efforts & expert guidance has fetched me an admit in a good University. Instrumental in selecting Universities, in preparation for application, recommendations and essays. It was wonderful experience. Wishing you all the best for your future.
NORTHWEST MISSOURIE STATE UNIVERSITY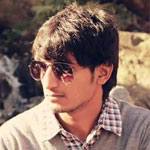 RAMAPURAM ABHISHEK
It has been a remarkable learning experience where I have been able to grasp the points of dealing with International admission. My expectations were not only met, but exceeded when it came down to the crunch issues of admissions and visa approval. The staff at Abacus is a warm, caring and a thoroughly professional lot. My experience can be summed up in one word.
POLURU DEVA SUMANTH REDDY
Abacus made it simple . I am grateful to my counsellor at Abacus for providing excellent service throughout. i just want to tell you guys that if you want to study abroad take a wise decision go to Abacus....
UNIVERSITY OF TEXAS AT DALLAS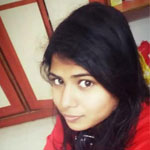 VUSTIKAYALA AKARSHA
When I decided that i want to study abroad i had no idea how to go about it. As a result i ended up consulting more than 6 consultancies but the result was not up to the mark . Finally i decided to go for Abacus because of their exceptional service and support. And i am happy that I made the correct decision.